Welcome to MOUNTAIN BIKING ON THE kaiteriteri Recreation Reserve
The Kaiteriteri Mountain Bike Park offers great riding for all abilities in a stunning and unique setting. It is part of the Kaiteriteri Recreation Reserve and gateway to the world renowned Abel Tasman National Park.
find us in Kaiteriteri, Abel Tasman, New Zealand
diversify
take control.
from casual cruise to adrenaline FUELlED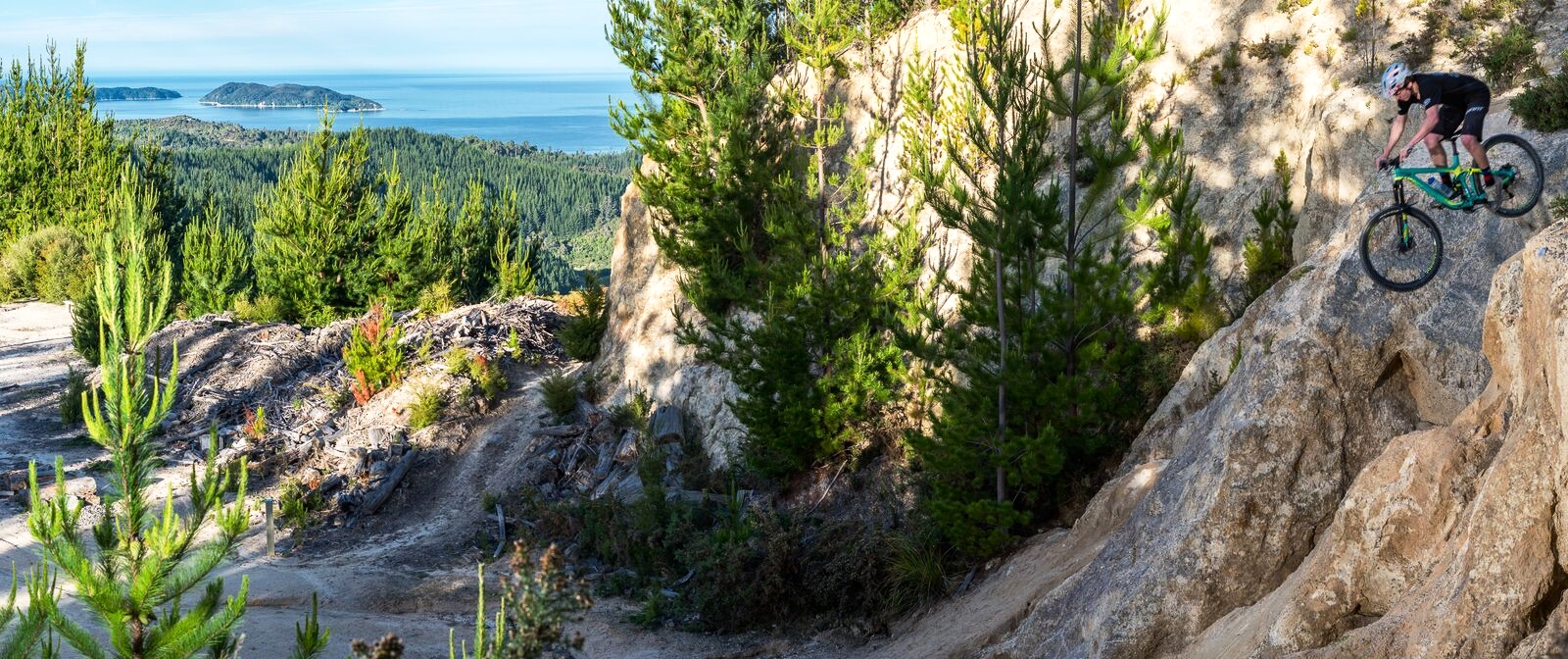 Trails for days
find it - live it - love it
easy
Wide Smooth Trails. Suitable for inexperienced riders, but reasonable fitness and low geared bikes recommended.
advanced
Steeper climbs & decents. Ruts and roots may be present. Sometimes narrow track and outside edge exposure. Good fitness and bike handling skills.
intermediate
Move up to more gradient and tighter corners.. Tracks with names like Corkscrew, Ziggy, Swish & Scoot.
expert
Very steep gradients with ruts and roots. Expert bike handling skills required for ridgeline descents. Upper sections have reduced traction when very dry.
by the people, For the people. Volunteer now
make it your own and help build something unique
Relax
Stay at Kaiteriteri
Apartments - cabins - Campground